Leighton A. White, Inc. Gets The Job Done Right!
Leighton A. White, Inc. provides commercial, industrial, municipal (civil/public works), institutional, and residential excavation and site work services, communications (cell tower) site construction and development, athletic field construction, as well as other specialty sitework services in New Hampshire and northern Massachusetts.
When you choose Leighton A. White, Inc. to complete your site work project, you get 45 years of experience, well-educated & polite team members, consistently maintained equipment, integrity, fairness, prompt & capable service.
Leighton A. White, Inc. also operates 5 gravel and sand pit locations in southern New Hampshire that provide a wide variety of landscape materials and construction materials including: screened loam, gravel, sand, stone, fill, top soil, crushed aggregate, crushed gravel, crushed concrete, stone dust, Presby sand and more.
We Move Mountains to Serve You!
LOCALLY OWNED & OPERATED • ESTABLISHED 1978
Excavation & Sitework: Commercial, Industrial, Municipal, Residential
Underground Utilities • Communications Site Development & Maintenance
Landscape & Construction Materials Sales & Delivery (New Hampshire & northern Massachusetts):
Screened Loam, Gravel, Sand, Stone, Fill, Top Soil, Aggregate, Crushed Concrete, Stone Dust, Presby Sand, RAP
Member:
Association for Facilities Engineering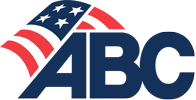 Member:
Associated Builders & Contractors
We accept these credit cards:
Areas served include, but are not limited to: Bedford NH, Brookline NH, Concord NH, Exeter NH, Greenfield NH, Greenville NH, Hampton NH, Hollis NH, Hooksett NH, Keene NH, Manchester NH, Merrimack NH, Milford NH, Nashua NH, New Ipswich NH, Peterborough NH, Portsmouth NH, Raymond NH, Rindge NH, Wilton NH, Ashby MA, Chelmsford MA, Fitchburg MA, Groton MA, Pepperell MA, Townsend MA, Tyngsboro MA, Westford MA