About Leighton A. White, Inc.
"We will always do our absolute best for our customers and clients – no exceptions."
Dale White ~ President
Established in 1978, in Milford, New Hampshire, Leighton A. White, Inc. has grown from a small, part-time, custom tractor business to the corporation it is today. We have served the region for 45 years, specializing in commercial, industrial and municipal site work, construction and maintenance of communications sites, as well as specialty services including athletic field construction and maintenance.
Leighton A. White, Inc. has continued to expand our markets while remaining constant in fulfilling our customers' unique requirements. We value a personal approach with our contractors and customers, and over the years we've established lasting relationships throughout Southern New Hampshire and beyond. Our exceptional service accounts for 80% of our business coming from repeat customers and their acquaintances. Much of the remainder comes from the recommendations and referrals of engineering firms and construction associations!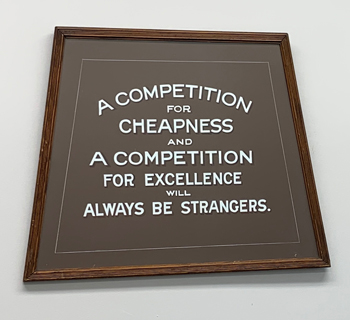 Leighton A. White, Inc.'s philosophy is best summed up by a favorite quote of Leighton's that's framed and displayed prominently in his office:
"A competition for cheapness and a competition for excellence will always be strangers."
---
Safety
Leighton A. White, Inc. is well known for our commitment to safety, having received the highest safety awards locally and nationally from Associated Builders and Contractors (ABC) since 1999. Based on our exemplary record, we were awarded the First Place National Safety Award in 2005 at a ceremony in Las Vegas. Leighton A. White, Inc. also received high honors by winning the 2008 Merit Place National Safety Award at a ceremony in Washington, D.C. This was awarded to our company out of 14,939 ABC contractor members. Such prestigious recognition is made possible by our commitment to education, safety guidelines, and proper equipment, along with our employees' dedicated adherence to these recommendations. We know that safety is not only important to our employees and our "bottom line", but it ultimately creates a safer environment for the end-user.
---
Community
Through our four decades of business, Leighton A. White, Inc. has frequently donated time and resources to local causes. We're proud of our efforts to give back to our community and make a difference. Below are a few recent area charitable events we participated in:
Supported the Milford Labor Day Parade
Sponsored the Annual Fundraising Auction at the Boys and Girls Club of Souhegan Valley
Supported the Wilton Junior Athletic Association (WJAA)

Construction of the Keyes Field Pavilion (Elm St., Milford, NH)
Along with other local companies, we volunteered time and materials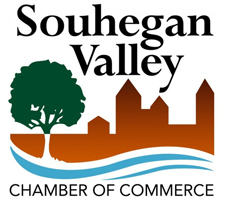 Souhegan Valley Chamber of Commerce
Leighton A. White, Inc. has also been an active member in the Souhegan Valley Chamber of Commerce for many years. We're proud to play a role in their efforts to support the community and to help foster economic prosperity.
---
Licenses, Permits and Certifications
OUR EMPLOYEES ARE TRAINED IN THE FOLLOWING:
NH Asbestos Disposal Site Contractor
Manchester Pipe Layer Permit
Nashua Pipe Layer Permit
NH Installer of Subsurface Disposal Systems
OSHA40
OSHA10
Massachusetts Hydraulic Licenses
Forklift Operation
Fire Extinguisher Usage
First Aid/CPR Certification
Confined Space Certification
---
Awards
2008 National Safety Excellence Merit Award
2006 Construction Industry Good Scout Award
2005 NH/VT ABC Excellence in Construction Award
2005 National Safety Excellence Award
2005 NH Construction Industry Ethics Award
2003 National Safety Merit Award
---
National STEP (Safety Training and Evaluation Process) Awards
2013 (Platinum)
2012 (Silver)
2011 (Platinum)
2010 (Silver)
2009 (Platinum)
2008 (Platinum)
2007 (Platinum)
2005 (Platinum)
2004 (Platinum)
2003 (Platinum)
---
SIC Code 16 NH/VT ABC Construction Safety Awards
2019 – 3rd Place
2018 – 3rd Place
2017 – 3rd Place
2016 – 1st Place
2015 – 2nd Place
2013 – 2nd Place
2012 – 2nd Place
2011 – 1st Place
2010 – 3rd Place
2009 – 1st Place
2008 – 1st Place
2007 – 2nd Place
2006 – 2nd Place
2005 – 2nd Place
2004 – 1st Place
2003 – 1st Place
2002 – 1st Place
2001 – 1st Place
2000 – 1st Place
1999 – 1st Place
---
Clients
These are companies with whom we have a longstanding and productive relationship. It is by no means a complete list but it does provide a feel for the businesses and the customers we have come to support.
1848 Associates and Property Development
Advanced Excavating & Paving
Alene Candles
Allegro Microsystems, Inc.
Allied Cook Construction
American Steel & Precast Erectors
Amherst, NH (Town of)
AT&T
BAE Systems
Ball Design-Build LLC
Barbara Harris Camp
Bechtel
Bedford, NH (Town of)
Bentley Management Group
Blue Seal Feed, Inc.
Bode Equipment Company
Boston Concrete
Brookstone Builders
Brox Industries
Channel Building Co.
Chappell Properties LLC
Chappell Tractor Sales
Ciardelli Fuel Co., Inc.
City of Nashua Police Department
Clean Harbors Environmental
Cobb Hill Construction, Inc.
Common Man Family
Concord Hospital
Conneston Construction, Inc.
Construction Management & Builders
Contemporary Chrysler, Inc.
Continental Paving, Inc.
County Stores
Crane Security Tech, Inc.
Crown Castle Atlantic LLC
Cyn Environmental Services
D.L. Raymond Construction, Inc.
Dartmouth-Hitchcock Medical Center
Department of Defense (New Boston Air Force Station)
DF Pray
Dunkin Donuts
Eckman Construction Company, Inc.
Etchstone Properties
Eversource
Farley White Management
Fibrebond Corporation
Fieldstone Land Consultants
Franklin Pierce University
Fortney Weygandt
G.A. Laflamme Electric
Gate City Electric
GeoInsight, Inc.
George Cairns and Sons, Inc.
Granite State Plumbing and Heating
Group 1 Automotive, Inc.
Grubb & Ellis Coldstream Real Estate Advisors
GZA GeoEnvironmental, Inc.
Hampshire Fire Protection
Hampshire Hills
Harvey Construction Corp.
Haynor Swanson, Inc.
Heritage Environmental Services
Hitchiner Manufacturing Company, Inc.
Hodess Construction
Hollis, NH (Town of)
Housing Initiatives of New England
HTE Northeast
Hutter Construction Corp
Hutton Berry Construction Co., Inc.
Hutton Development
I.C. Reed
Irving Oil Co.
Jewett Construction Co., Inc.
JP Pest Services, Inc.
Kokko Realty
Lavallee/Brensinger Architects
MacMillin Company, A DEW Construction Company
Maine Drilling and Blasting
Manchester, City of
Maxymillian, Inc.
Mears Group, Inc.
Meridian Construction Co.
Meridian Land Services, Inc.
Milestone Engineering
Milford, NH (Town of)
Milford Water Utilities
Miracle Farms Landscape Contractors
Morin Contracting
Nashua, NH (City of)
Nashua Country Club
North Branch Construction, Inc.
Norwood Group
Outdoor Pride Landscaping, Inc.
Palmer and Sicard, Inc.
Pennichuck Water Works
Pepper Construction Co-Indiana
Pike Industries Inc.
Premier Concrete Construction LLC
Prescott Tower Service
Raisanen Homes
Read Custom Soils LLC
Red Oak Property
Resin Systems
Rivier University
San-Ken Homes, Inc.
SBA Properties
SK Management, Inc.
Southern New Hampshire Health System
Southern New Hampshire University
Sprint Communications, Inc.
St. Anselm's College
Stabile Companies
State of New Hampshire
Stoneyfield Farms
Sullivan Construction, Inc.
SW Cole Engineering, Inc.
Synergy Self Storage
T.F. Moran Inc.
Talarico Properties
TCD Construction
Turner Construction Co.
Turnstone Corp.
U.S. Cellular
Unitil
Velcro USA Inc.
Verizon Wireless
Veterans Development Corporation
Wediko Children's Services
Weston and Sampson
Wilder Companies
Woodcastle Home LLC
WMUR-TV
---
We Move Mountains to Serve You!
LOCALLY OWNED & OPERATED • ESTABLISHED 1978
Excavation & Sitework: Commercial, Industrial, Municipal, Residential
Underground Utilities • Communications Site Development & Maintenance
Landscape & Construction Materials Sales & Delivery (New Hampshire & northern Massachusetts):
Screened Loam, Gravel, Sand, Stone, Fill, Top Soil, Aggregate, Crushed Concrete, Stone Dust, Presby Sand, RAP
Member:
Association for Facilities Engineering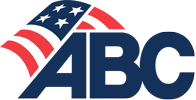 Member:
Associated Builders & Contractors
We accept these credit cards:
Areas served include, but are not limited to: Bedford NH, Brookline NH, Concord NH, Exeter NH, Greenfield NH, Greenville NH, Hampton NH, Hollis NH, Hooksett NH, Keene NH, Manchester NH, Merrimack NH, Milford NH, Nashua NH, New Ipswich NH, Peterborough NH, Portsmouth NH, Raymond NH, Rindge NH, Wilton NH, Ashby MA, Chelmsford MA, Fitchburg MA, Groton MA, Pepperell MA, Townsend MA, Tyngsboro MA, Westford MA